LAMB's Research and Development Process
LAMB's research and development services provide our customers with the ability to determine the type of knitted structure that is suitable for their application.  In addition, because we are a fully functioning machine shop, we have the ability to manufacture the equipment required to knit the desired structure.  With 60+ years of combined experience, we have the unique capability to design and manufacture specialized components for your application.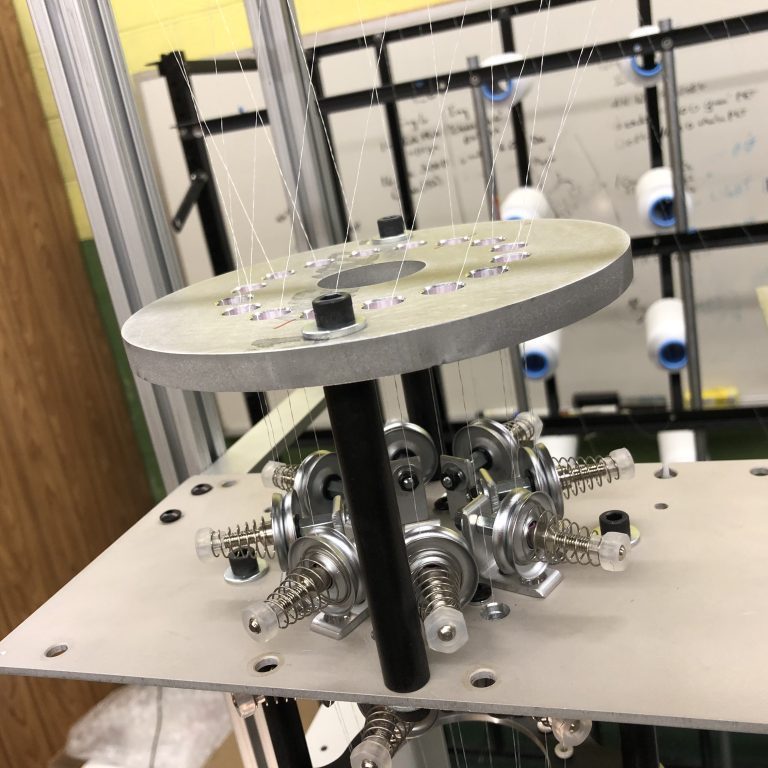 Knitting Trials for Feasibility Study
Careful consideration of the customer's desired knitted structure is reviewed and discussed with the customer.  With knitting equipment we have in stock and fibers provided by the customer, an initial knit sample is provided.  It is especially beneficial to our customer that our engineers conduct this initial knitting trial and observe the knitting action of the filaments.  Upon the customer's review of the initial knit sample, we are able to begin the design process of the knitting equipment.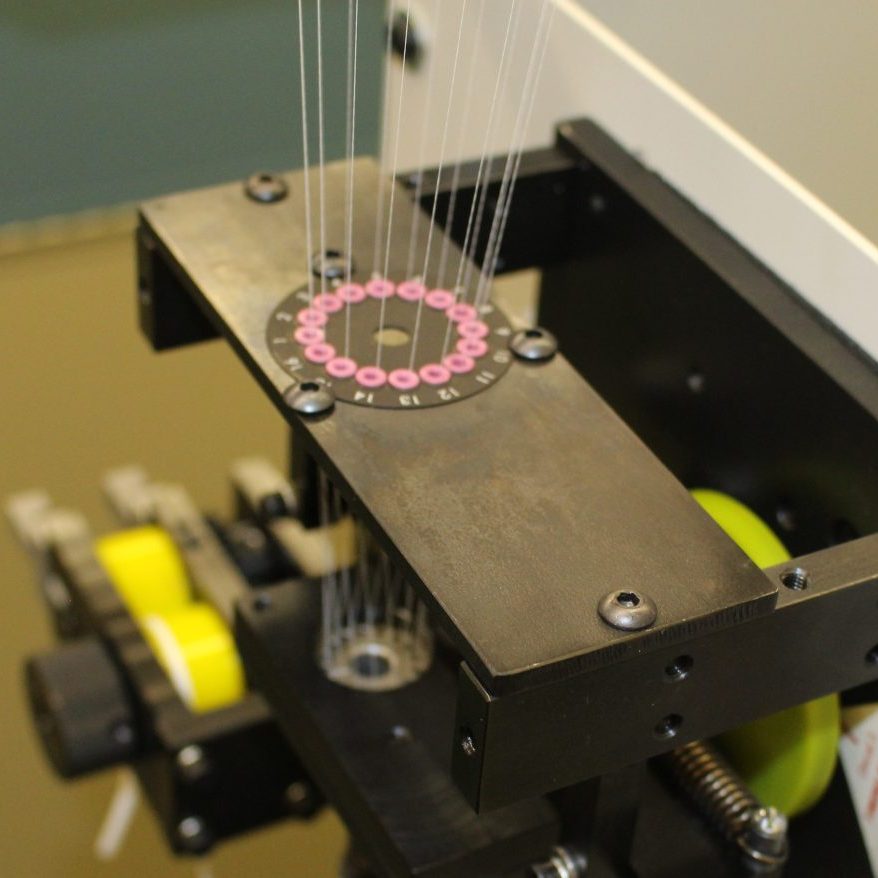 Design of Knitting Components
The design process begins with the selection of the knitting needle and needle motion required to knit our customer's filaments.  The knitting components, cylinder and cam system, are then designed and manufactured.  These components are also sent out for hardening and coating.  Knitting trials are conducted with this new equipment and submitted for approval.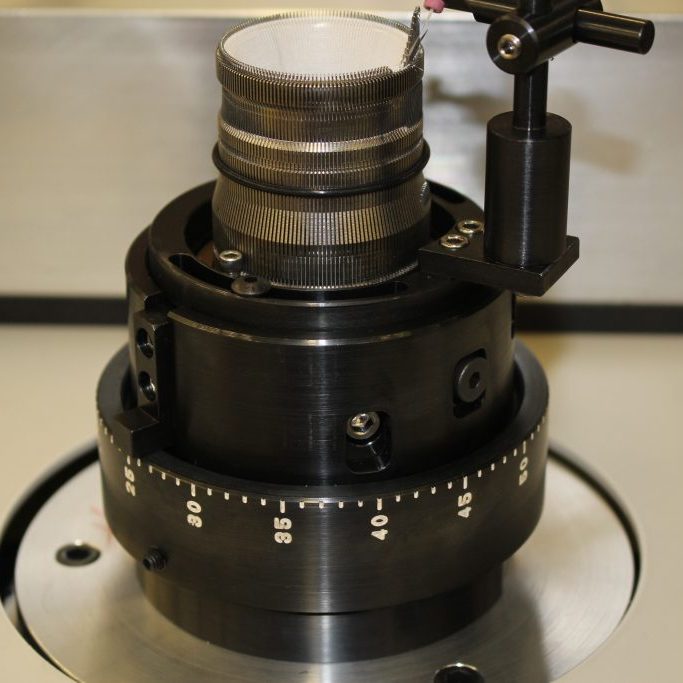 Finalized Knitting Equipment
Observations during knitting trials along with our experience enable us to make recommendations regarding spooling and condition of the knitting filaments.  Training of new equipment at LAMB's facility is provided along with instruction on the knitting process and machine adjustments to manipulate the knitted structure.  Delivery of knitting equipment includes a detailed manual with recommended machine settings specific to the customer's finished product.  Video instruction can also be provided upon request.
This development process is expedited because LAMB manufactures all the required tooling in its own plant. LAMB has a reputation for manufacturing dependable machines, providing excellent service and advice, and honoring confidential relationships with its customers. For more information on how LAMB can assist you, please contact us at amy@lambkmc.com.